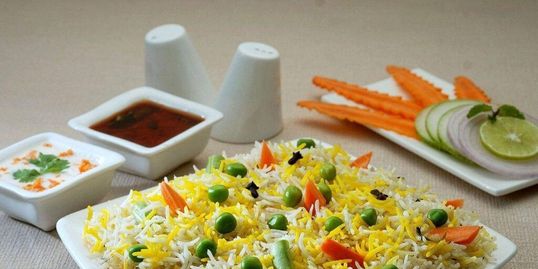 Veg-Biryani
Vegetable Biryani is a bold and flavorful Indian rice dish with bell peppers, peas, carrots, cauliflower, tomato and potatoes in a spiced rice dish made with turmeric, garam masala and other warm spices..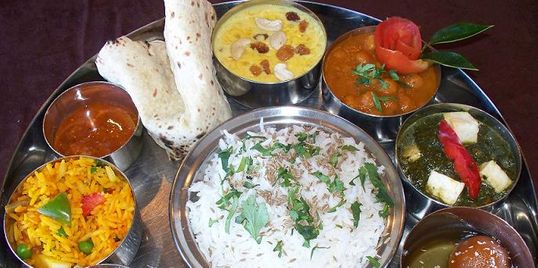 Thali Veg
Thali's (South Indian and North Indian) are the most delicious and inexpensive dishes available with us and served in a traditional manner. Thali's were available on weekdays and weekend.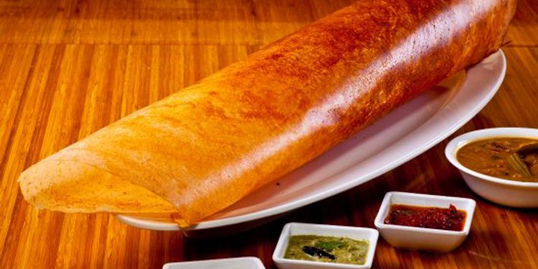 Special Dosa
We have 14 different kinds of Dosa's which contains the ingredients like vegetables, cheese, masala etc. and served with sambar and chutney.